Moneymax is part of CompareAsiaGroup, an organization that operates online comparison platforms for financial, telco, and utility products across Asia.
CompareAsiaGroup operates comparison sites in Hong Kong, Singapore, Indonesia, Thailand, Taiwan, and the Philippines, with plans to expand to more countries beyond Southeast Asia. While the Moneymax leadership team is based in Manila, it benefits from CompareAsiaGroup's regional expertise in helping consumers make better financial decisions.
Here are some of the key executives of Moneymax:
Moritz Gastl
Country Manager – Philippines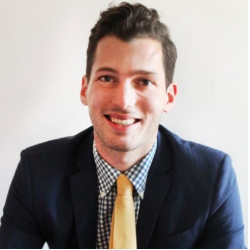 Before joining CompareAsiaGroup, Moritz spent over 3 years in Southeast Asia in the Investment Banking industry, working as an Associate for Mabuhay Capital and as a Consultant to the ADB. Prior to this, he worked in several financial roles in London and Amsterdam. Moritz holds a BSC in International Business from University of Maastricht.
Munmun Nath
MD, Marketing – Philippines
Munmun joined CompareAsiaGroup in 2017 after having been a Product Marketing Manager in IBM. She has 12+ years of experience of working in several technology companies in India, UK, and Belgium. Munmun holds a BE in Mechanical Engineering and a MS in Decisions Sciences from the London School of Economics.
Danny L. Gaba
President / Soliciting Official
MoneyHero Insurance Brokerage, Inc.
A subsidiary Insurance Broker of MoneyMax.ph
Before joining CompareAsiaGroup in 2016, Danny was honed with 32 years of Insurance Broking Sales and Management skills. Danny holds a degree in Bachelor of Science in Commerce major in Management at the Colegio de San Juan de Letran.